We are here to help you! We can solve any issue! If you can't rate our products 5 out of 5 stars please contact support@irblaster.info
USB Powered IR Repeater Kit Installation Instructions
Installation Instructions for the USB Powered IR Repeater
Plug the USB plug into the set top box USB jack
Affix the IR Emitter Directly to the front of your set top box so the LED on the IR Emitter is directly facing the IR receiver of your set top box (Figure 2). It may be helpful to shine a flashlight into the front of your set top box to help locate the IR receiver which will look like a glass dome. If you can not find your set top box IR receiver with a flashlight you may need to experiment by covering various sections of the set top box with cardboard while pressing buttons on the remote control. The set top box will not respond when the IR receiver is covered. You can also experiment with the position of the IR emitter.
Affix the IR receiver within line of sight of your remote control. The receiver should be oriented such that the remote hits the face opposite the sticky tape, perpendicular to the cable entry point (Figure 3).
Be sure the USB Powered cable IR Receiver only is receiving IR from the remote control and not both the cable IR emitter and remote control as this can cause a .loop. in the signal
Be sure the set top box is receiving IR from the USB IR repeater cable only and not both the IR repeater cable and the remote control. The set top box can get confused if it sees IR from multiple sources at the same time
The device will not emit any visible light. Only infrared light is emitted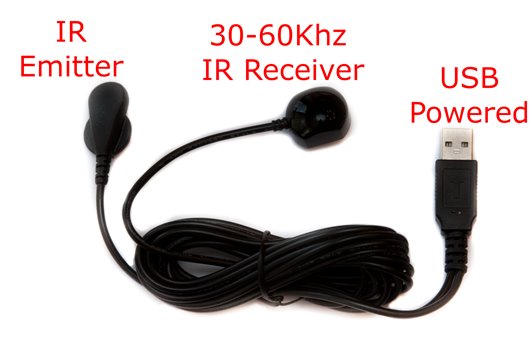 Figure 1: USB Powered IR Repeater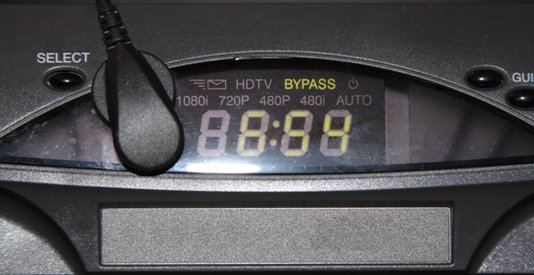 Figure 2: Set Top Box Front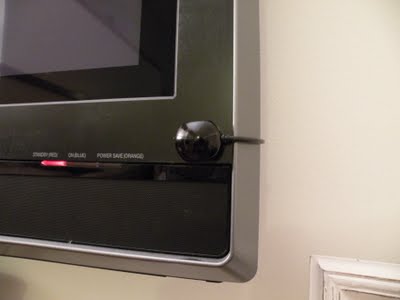 Figure 3: IR Receiver
Special Note for Samsung boxes (i.e. cablevision SMT-C5320): The best placement for the USB Powered IR repeater emitter is on the top edge with the infrared LED overhanging the around the "G" in SAMSUNG. See Figure 4"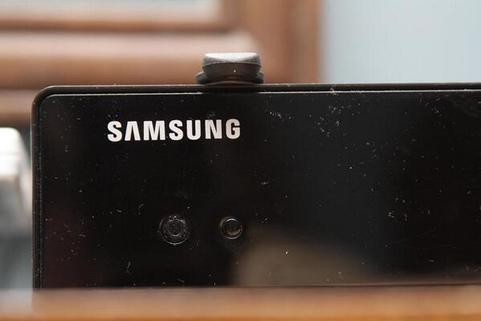 Figure 4: IR Emitter on Samsung set top boxes
Confused about what type of IR Repeater you need to hide your set top box behind closed doors? Just e-mail your box model number and we'll help you pick the best product for your application.
Even more products and unique home theater control ideas can be found on the special order page